The time finally came for our project consortium to meet. After the meeting had to be postponed due to the COVID19 pandemic, we (the Recypher project partners from Pakistan, Turkey and Germany) finally came together and met in person for the first time in Istanbul on November 28th 2021 in Istanbul (Turkey). While previous exchanges and workshops took place virtually, we now had the opportunity to exchange ideas and generate new ones for a whole week.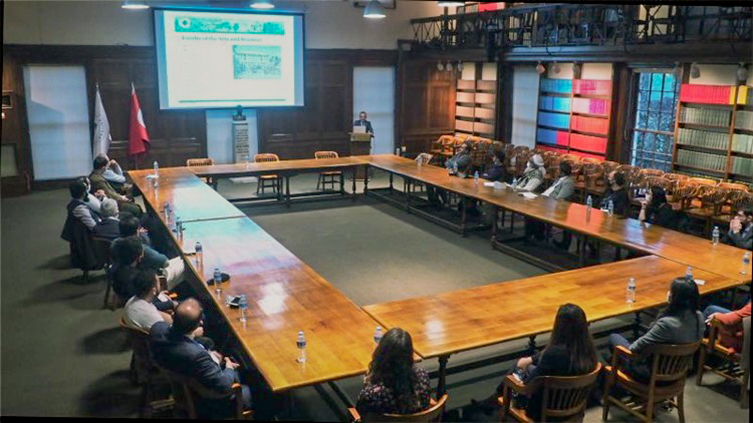 After a joint dinner on Sunday evening, we were warmly welcomed by Prof. Dr. Bilgin Metin at Bogazici University on Monday. Vice Rector Prof. Dr. Gurkan Kumbaroglu also invited us to his office and welcomed us on behalf of the university. He emphasized the importance of maintaining these new relationships and collaborations even beyond the end of the project.
During the week we had the possibility to get to know even more of the university: Dr. Oguzhan Aygoren introduced the Bogazici University Innovation Center where ideas for business start-ups by students are promoted. In addition, there was a tour of the Cybersecurity Lab which gave a first idea of what a Cybersecurity Awareness Center might look like in the future.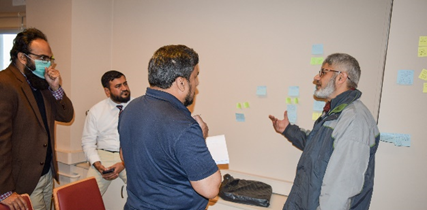 The ideas about these centers were further elaborated during the week. A creativity workshop inspired new ideas for cybersecurity simulations and games that could take place in such a center. In addition to a general collection of ideas and concepts, specific strategic action plans have already been drawn up and responsibilities assigned.
As the goal of our meeting was to benchmark and learn about best practices and collaborations between universities and industry in the field of cybersecurity in Turkey, there were repeated contributions from companies presenting various cybersecurity solutions:
Veysel Ataytür, the CEO and co-founder of Logsign, a Turkish company specializing in robust and smart cybersecurity solutions for enterprises, gave us insights into user entity behaviour analytics which is an essential aspect when it comes to human factors in cybersecurity.
Another interesting contribution came from the cybersecurity institute of the Scientific and Technological Research Council of Turkey presenting solutions for a virtual environment in which cybersecurity simulations can be conducted. CRYPTTECH, a Turkish technology and software company developing solutions in the field of cybersecurity, defence industry and artificial intelligence also introduced us to its innovative products.
Considering that we strive for cooperation between research and industry, Turkcell's UNIBOUNTY project presented by Emin İslam Tatlı, the Turkcell cybersecurity director, was particularly interesting for us: As one of the largest mobile communications providers and mobile network operators in Turkey they offer a bug bounty program for university students at Büsiber (the cybersecurity unit of Bogazici University). This alliance can serve as a model for future collaborations of our project with industry.
Speaking about collaborations with companies, it is vital to mention our meeting with DEİK, the Foreign Economic Relations Board, which was a special highlight for us. If you want to learn more about this particular meeting, check out our blog post called "Study Visit to Turkey: Meeting the Foreign Economic Relations Board".
Moreover, in addition to Prof. Dr. Metin, further local academicians provided input that stimulated discussions and fostered a shared understanding of the role of human factors among researchers from different disciplines: Dr. Nazım Taşkın gave an overview of traditional research methods in social sciences and cybersecurity and Dr. Zeynep Uludag presented the psychological approach to cybersecurity.
In addition to all these presentations and formal meetings, there was still time for informal exchanges, exploring the city and getting to know each other personally. The resulting bonds will further promote successful and sustainable collaborations within the team in the future.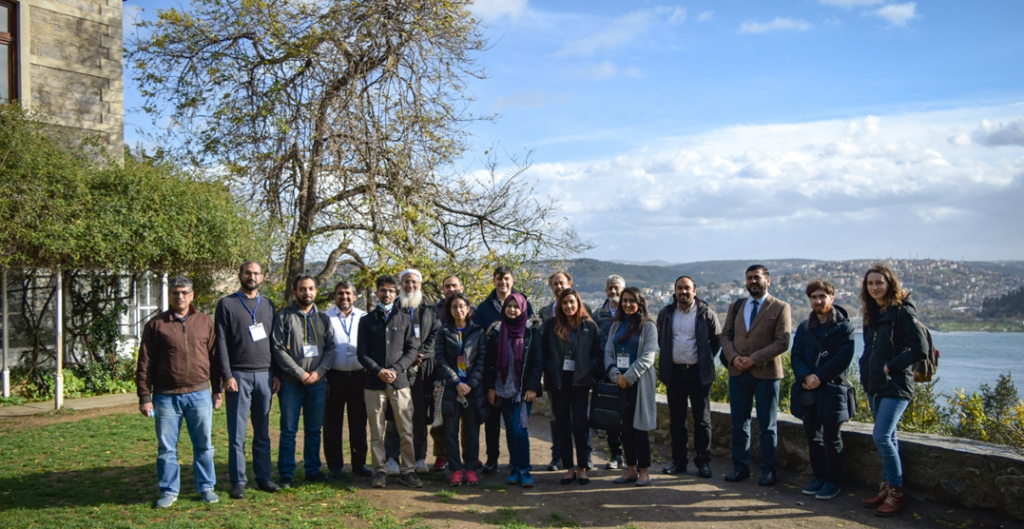 Names of project members from left to right:
Dr. Basit Shafiq, Bilal Afzal, Dr. Naveed Bhatti, Dr. Faisal Iradat, Dr. Yawar Abbas, Dr. Syed Irfan Nabi, Dr. Haider Abbas, Dr. Sahar Nadeem Hamid, Dr. Bilgin Metin, Dr. Saddaf Rubbab, Dr. Nazim Taskin, Dr. Yousra Javed, Dr. Ammar Masood, Dr. Mobin Javed, Dr. Nida Bajwa, Dr. Kashif Kifayat, Stefan Kenst, Anja Winkelmann