We are happy to announce the International Conference on Human Factors in Cyber Security on 30th September 2022. Psychologists and cyber security experts from national and international universities shall be visiting Air University to join the conference to reflect on the importance of interdisciplinary research collaboration in Cyber Security. The conference will specifically highlight the role of human factors and psychological elements in cyber security to improve the students learning and to meet the industry requirement.
The event will feature keynote talks of faculty/ researchers from renowned international cyber security centers including CISPA Helmholtz Center for Information Security (Germany) and BUSBER – Bogazici University MIS Cyber Security Center (Turkey). Moreover, focused discussions of project partners and industry representatives shall be held on the human factors related topics. In addition, awareness talks on how to secure Erasmus+ projects funding and German DAAD scholarships for faculty and students shall also be covered in the conference.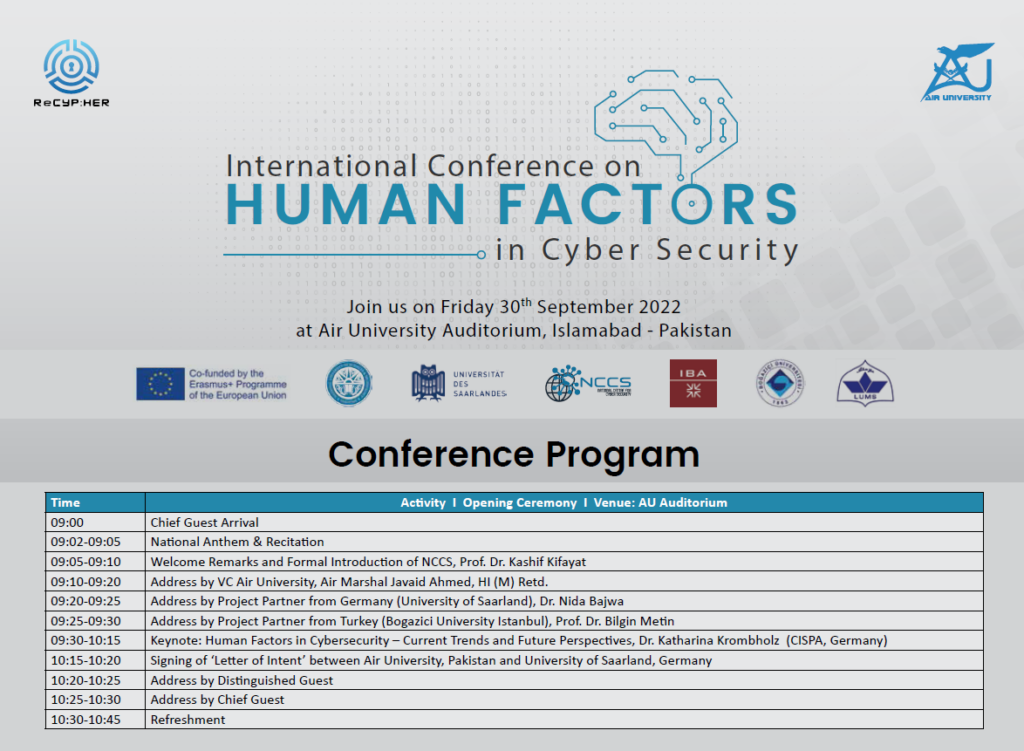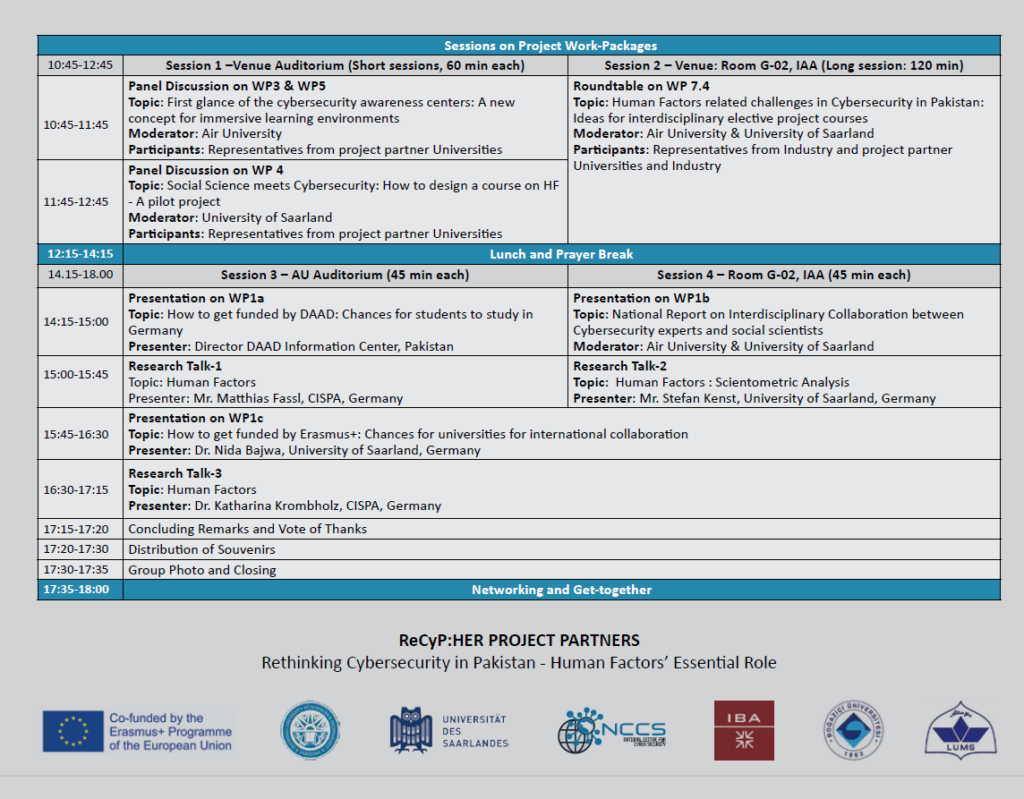 You can find a detailed description of the program below.
To participate in the conference please register yourself by 25th September 2022: https://nccs.pk/ICHFCS/Registration